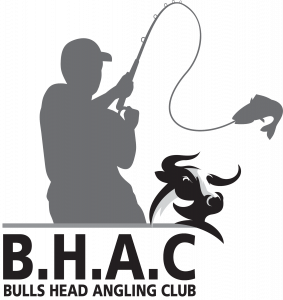 Private member's club of the Angling Trust
BULLS HEAD ANGLING CLUB
BULL'S HEAD ANGLING CLUB
CLUB RULES
Any member fishing club waters or taking part in any activity organised by the club must carry with them a current fully complete membership permit which must be signed and dated with their picture by the member and current environment agency permit. These must be produced at the request of any club official, bailiff, EA  Official or other member on production of their permit. All environment agency regulations and bylaws must be obeyed all times.
Non-members are not allowed to fish the club water. Any member found breaking this rule will have their membership suspended immediately.
All members (including juniors) are responsible for ensuring they are familiar with all club rules.
No person using the club water shall cause or allow to be done, any damage to property, shrubs, trees, banks and fencing without the permission from the committee.
No angler shall dispose of any litter, line, tackle including surplus bait on the club water, carpark or adjoining land.
Drugs and Alcohol are banned on the club water.
No person shall leave rods unattended with or without bite alarms (top of the bank at your swim is fine). This is a club rule and EA Law.
Two rod limit.
Adult members may take their spouse or partner and children (under the age of 16) on their membership carry no extra charge however they must be on same
peg. Still 2 rod limits between family.
Junior members must be accompanied by an adult member of over 18.
Members are allowed dogs on the club water providing they pick up dog foul and maintained on lead.
No matches are allowed.
No casting within 2m of aerators. Guide ropes run along the centre of lake.
Barbless hooks only.
No taking fish to the top of the bank to weigh or take pictures.
Fishing from designated pegs only.
Work parties-
All senior members must complete 2 work parties a year unless they have purchased an over stamp at the cost of £20 paid up front. No Over stamp – no fishing.
Work parties will commence every month between March – October. Dates will be added to the notice board, website and email at the start of every month.
The retaining of fish in any form of net, container, retention system or sacking is forbidden other than when authorised by the committee. Exception- keepnets
are allowed by members during matches organised by club officials. Keepnets must be minimum 8ft long with silvers and carp in separate nets.
Pike fishing-
Semi-barbed trebles
Wire trace
Braided mainline or 20LB mono
Means of un-hooking.
No live baits
Dead bait fishing between the months of October – February only
Unhooking mat
Carp fishing –
Max size 6 hooks
Barbless hooks only. No crushed barb hooks
Leadcore (no longer than 1 metre), safezone leaders and rig tubing is fine.
Boilies only allowed on hook, PVA bag or stringer.
No loose feeding.
Lead clips are allowed, however, no fixed rigs or any other rig which endangers the welfare of the carp. Leads must be able to discharge or come free from any rig that may get snapped off, running leads set ups are preferred.
No purposely dumping of lead weights
No excessive use of high protein/high oil pellets.
No nut baits, all particles must be prepared and cooked properly.
No Spombing/Spodding
No pre-baiting
Minimum 42-inch landing net
Unhooking mats must be used at all times.
You must have a carp care kit.
No bait boats.
Night fishing is allowed providing that they book on via website or by contacting one of the bailiff team (see contact form below). This is due to health and safety  reasons. Max 4 anglers permitted to night fish. Noise and disturbance around the fishery must kept to a minimum.
Anglers must ensure their toiletry requirements are catered for in a way that does not cause any offence or hygiene hazard to any other person or property. There is a toilet at the entrance to the allotments.
PLEASE NOTE: These rules are designed to protect the water quality of the Denton Arm, therefore helping the health and wellbeing of our fish and fishery. The Denton Arm is a mixed Fishery with the aim being to accommodate all types of angling. Tight Lines!